The Funny Faces Quilt Block of the Month Club has moved! Enrollment has closed on this platform, but you can sign up here.
Your Instructor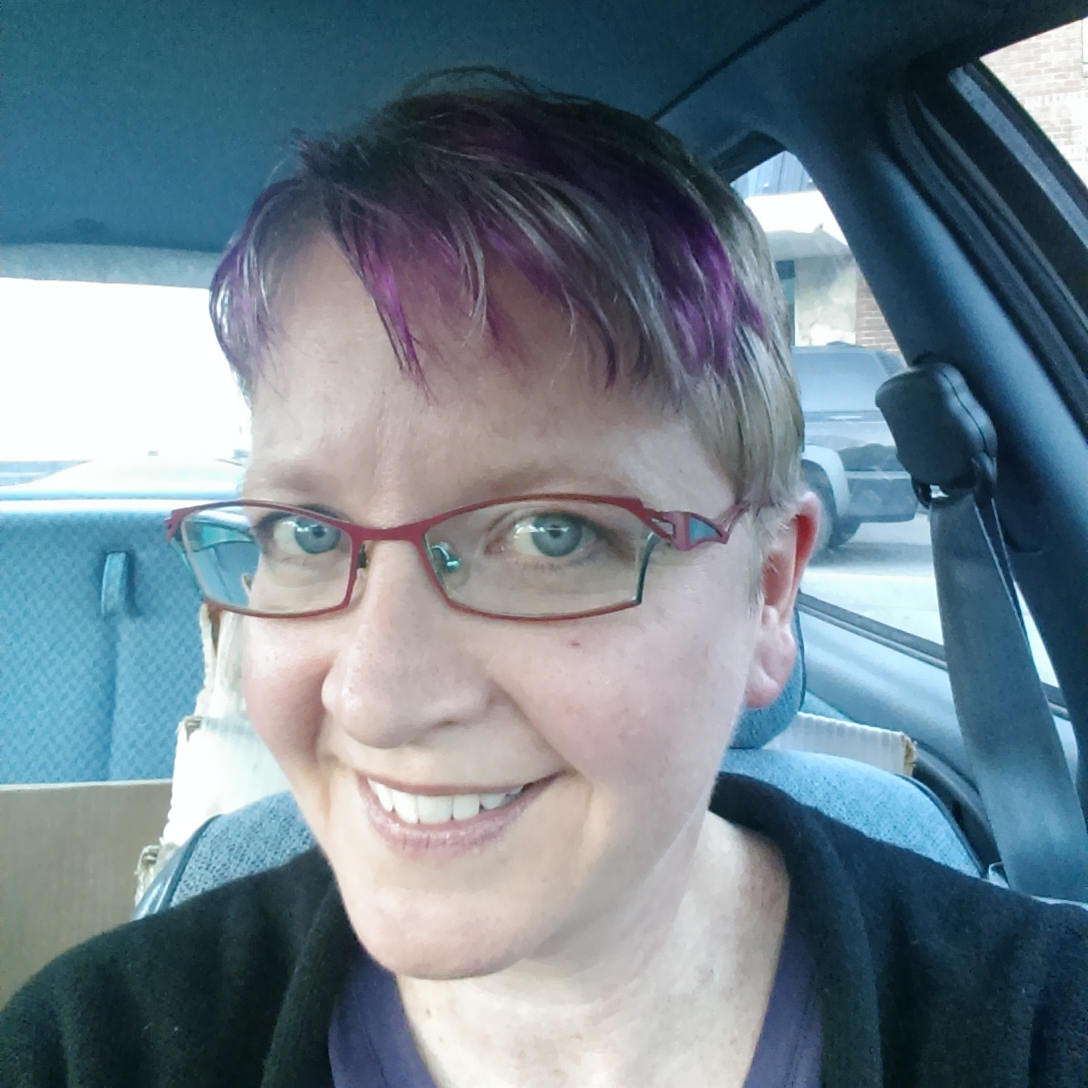 I design easy patterns and videos that help creative people make adorable quilts and cuddly stuffed animals.
Visit Shiny Happy World for more of my free lessons, plus a bunch of patterns designed especially for beginners.
Course Curriculum
Welcome!
Available in days
days after you enroll
This Month's Pattern
Available in days
days after you enroll
Video Lessons
Available in days
days after you enroll
Frequently Asked Questions
How much does a club membership cost?
It's just $4 a month!
What do I get as a member?
Each month you'll receive a brand new digital pattern for a block with a cute face on it - usually an animal face but there will be occasional monsters and people. The blocks will always be sized to finish at 10 inches square so you can combine them into a Funny Faces quilt, or mix and match them with other Shiny Happy World patterns. Members also have access to a library of how-to videos, free patterns for non-quilt projects to make with their blocks (pillows, tote bags, placemats, etc.), and the virtual clubhouse where they can chat and share photos with other members.
How are these designs different from the ones in the shop?
I create a brand new, exclusive design for the club every month. They're always sized so you can mix and match them with other Shiny Happy World quilt patterns.
Is this club for beginners?
Yes! In the clubhouse you'll find a library of video lessons teaching you every skill you'll need to make your blocks - plus lots of other projects.
I don't live in the US. Can club members be international customers?
Yes! Everything is delivered digitally, so there's nothing to ship - which means no pricey international shipping charges!
When will I get my first design?
As soon as you sign up! You get immediate access to the clubhouse where you can download the current month's pattern.
When will I get my design each month?
I upload the new pattern to the clubhouse sometimes during the day on the 15th of the month. As soon as I've checked to make sure it's working properly I send out an email letting club members know it's ready for download.
How much is shipping?
It's free! Everything is delivered digitally, so there's nothing to ship.
When do I get charged?
Your credit card will be charged on the "monthiversary" of your sign up. So if you joined the club on the 7th, you'll be charged every month on the 7th. If you signed up for an annual membership, you'll get charged on the anniversary of your sign up.
I've already made all of your quilts. Will these be new patterns?
Yes! Every club pattern is brand new. They'll be released in the shop after their month in the club is over - but then they'll be a little more expensive. Club members are getting 20% off what the price will be later in the shop.
What if I don't like the design I receive one month?
I try my best to design blocks I think club members will like, but I can't make everyone happy every time. :-( Sorry - trading out for a different pattern isn't an option.
Do I need a fancy sewing machine?
Nope. All of the patterns use a simple straight stitch - nothing fancy. If your machine has the ability to adjust the stitch length (all modern machines do) that will make it easier to sew around tight curves. You'll definitely want to have a walking foot for quilting your blocks. You can get a universal walking foot to fit just about any machine. It will also make outlining your pieces MUCH easier if you have a clear applique foot. Those are also available for just about any machine - and they're not expensive. If you don't have a clear applique foot, an open toe foot is your next best option.
What other supplies do I need?
Fabric, cotton batting, thread, and fusible adhesive. You'll find links to all my favorite tools and supplies in the clubhouse.
I'm not sure if I'm ready to make a full quilt. What else can I do with my pattern?
So many things! The clubhouse has links to free patterns for making tote bags, pillow covers, wall hangings, receiving blankets, placemats, Christmas stockings and more - all designed especially to incorporate these applique patterns.
What if I want to quit?
No problem. You can cancel your membership at any time.
I have a question you didn't answer!
Send me an email at
[email protected]
and I'm happy to answer any questions you still have. :-)
The club started several months ago. If I join now, do I get access to all the earlier patterns?
No. While you're an active subscriber you get to download for free the current pattern of the month. You can buy patterns from previous months in the Shiny Happy World shop. You'll find links to those listings in the Show & Tell sections for each previous pattern.
This course is closed for enrollment.